NEW TIMBER PRIVATE POLE – WARRAWEE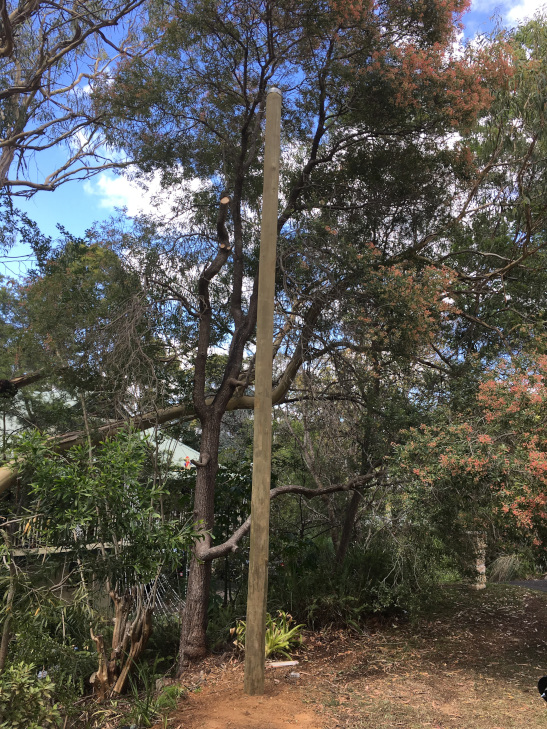 WARRAWEE, NSW
Service: Supply and install new Hardwood Treated Timber power Pole
Problem:
Our clients just moved into a new home and were greatly concerned at the low height of their incoming electricity supply cables. With the kids kicking the footy and playing in the front yard the low cables posed a potential danger!
Solution:
With the house set approximately 2-3 metres below street  level, a private pole feeding the home was the only solution. With some telco company's having a policy to only climb non-conductive poles, a treated hardwood timber pole was chosen for this project.
This then allowed the electrical supply network a safe isolation point in case of an emergency, the telco's a non-conductive pole to complete their installation and a safer place for the kids to play in their yard.