Level 2 Electrician Frenchs Forest 
Prompt and Reliable Level 2 Electrician in Frenchs Forest
If you are looking for a reputable level 2 electrician in Frenchs Forest, Payless Power Poles are the expert team for your electricity needs. We are a licensed electrical contractor that offers level 2 electrical work only. Also, we provide quality power poles at the right price.
Our team of experts will supply, install, and connect the best power pole for your needs at the most competitive rates. We carry all types of poles on our truck during emergency repairs to complete the project quickly and efficiently. If you are having a problem selecting the best pole for your needs, don't worry. Our experienced technicians will help with that. We will also assist you in managing your project from start to finish, whether in the suburbs or rural areas. Contact us today.
Why Our Level 2 Electrical Experts Standout in Frenchs Forest
Our level 2 electrician in Frenchs Forest takes pride in being in the industry for more than 20 years. Residential clients love our services because we strive to ensure that their customer experience is stress-free. Our technicians are friendly and professional. They will be available when you need them most.
Additionally, we have the best poles in stock to suit different kinds of needs. They include Galvanised steel, hardwood timber, and the titan composite power pole. The latter is an engineered fibreglass composite pole that is termite-proof; bushfire proof has a low carbon footprint and comes with a lifetime guarantee.
Once we arrive at your residence, our team will get to work without wasting time. We have the machinery, equipment, and experience to drill all types of earth and complete all installations. On top of that, our company has the necessary license to work in Ausgrid and Endeavour Energy areas.
Choosing the Best Pole from Level 2 Electrician Frenchs Forest
When you contact our level 2 electrician in Frenchs Forest, we will give you three different power poles to choose from. Our assurance is that all pole types are efficient and suitable for different needs. We will also supply you with the best option, depending on your budget.
For instance, the galvanised steel power poles are cost-effective and are the best option for most electrical applications. They are small, termite-proof, you can paint them and cables can run through the pole. On the other hand, hardwood timber poles are the best for electrical and telecommunication installations. These power poles are also tall, provide a natural look and come with well-treated timber. Timber poles come in different sizes and have a longer lifespan.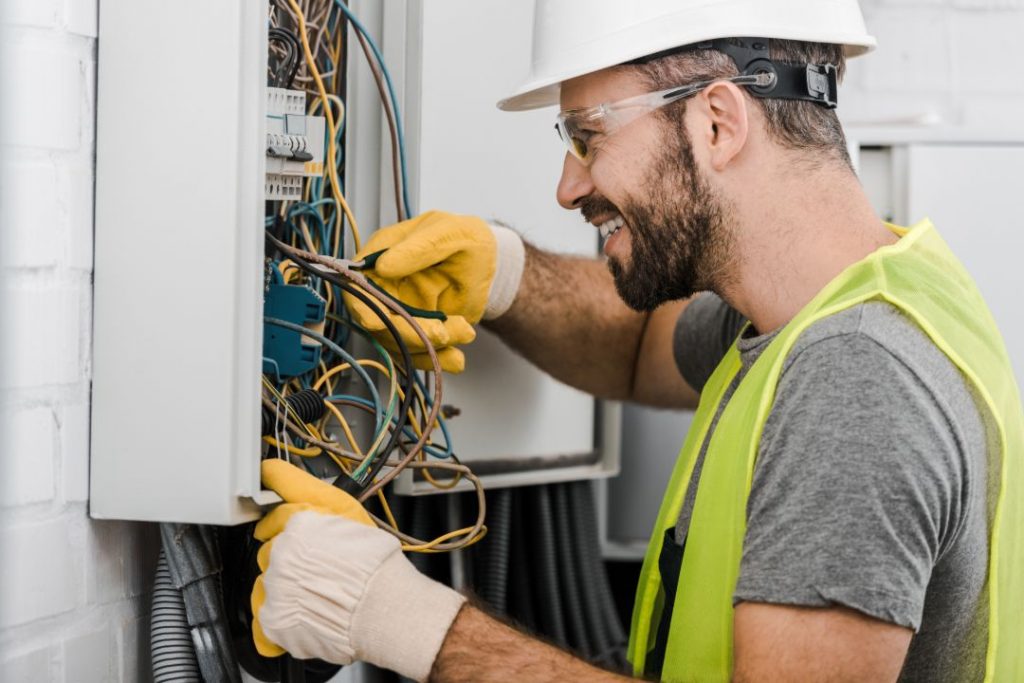 Contact our level 2 electrician in Frenchs Forest for all your electrical requirements. The Payless Power Poles team are the experts you should call on
0418 181 873
CONTACT US
The Right Power Pole at 
the
Right Price
Payless Power Poles offer competitive rates for supply and installation of galvanised steel, treated hardwood timber and the new revolutionary, lifetime warranty Titan composite pole. Including all associated network connections and  Level 2 ASP Electrical work on the Ausgrid and Endeavour Energy Networks.
Payless Power Poles are happy to discuss your next project in person or over the phone to help choose the correct pole to suit your needs.
CALL US TODAY!
ABN: 67 615 703 752
Lic No: 301712c
Unit 4/2 Apollo Street,
Warriewood NSW 2102