Level 2 Electrician Sydney
Exceptional Level 2 Electrician Sydney Services At Payless Power Poles
Operating for more than 20 years, Payless Power Poles has prided itself in providing exceptional Level 2 electrician Sydney services to our valued customers. What sets Payless Power Poles apart from our competitors is the fact that while we provide high-quality electrician services to customers, and your impeccable customer experience is certainly a priority. No customer's requirements or concerns are brushed off, and our friendly staff and a team of technicians ensure that you gain a remarkable customer experience from the start of the project to its end. Payless Power Poles have gained a reputation for such customer service, and this can be identified through the positive reviews on our page.
For our Level 2 electrician Sydney services, all our technicians are Level 2 Accredited Service Providers and are fully licensed, ensuring their authenticity and their level of skills.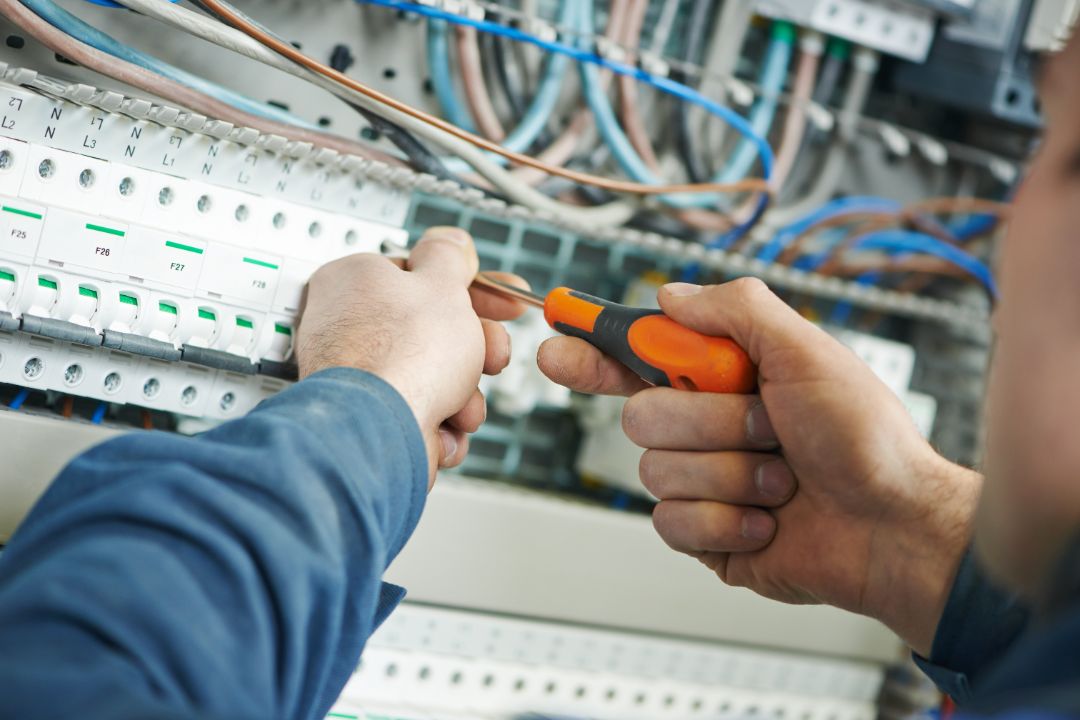 Level 2 Electrician Sydney Services At Payless Power Poles
At Payless Power Poles, we offer a wide variety of Level 2 electrician services in Sydney. All our technicians are highly skilled in all the services that we offer. Our power pole services mainly include the installation and replacement of power poles and installation of lighting poles for sporting facilities. Our technicians are additionally skilled in non-conductive poles, along with repairing and services and damages that may occur from a storm and upgrading switchboards. Our technicians can also service any defect notices.
One thing that makes Payless Power Poles stand out from other companies is the fact that we provide installation services for Titan composite pole, which is a new, revolutionary pole that has a lifetime warranty. No other company in NSW, currently, offers this service.
Level 2 Electrician Sydney FAQs
Here are a few questions that our Level 2 electrician's in Sydney gets asked:
What is Level 2 electrical work?
Level 2 electrical work consists of technicians having the skill and knowledge, which allows them to connect the consumers with the power suppliers. A Level 2 electrician Sydney can carry out complicated electrical tasks. Only technicians with this level of qualification are able to conduct Level 2 electrical work, as a general electrician simply does not have the skills, knowledge, or expertise to safely execute such tasks.
What does ASP stand for?
ASP stands for Accredited Service Providers. In the past, only network operators had the authority of providing such services. However, in present-day times, electricity users can pick and choose who they want as ASPs – their energy service providers, or the network operators.
Do you require a Level 2 electrician In Sydney? Call us for further details and enquiries. Our passionate and dedicated team would love to have a detailed discussion about your projects with one of our trained team members.
0418 181 873
CONTACT US
The Right Power Pole at 
the
Right Price
Payless Power Poles offer competitive rates for supply and installation of galvanised steel, treated hardwood timber and the new revolutionary, lifetime warranty Titan composite pole. Including all associated network connections and  Level 2 ASP Electrical work on the Ausgrid and Endeavour Energy Networks.
Payless Power Poles are happy to discuss your next project in person or over the phone to help choose the correct pole to suit your needs.
CALL US TODAY!
ABN: 67 615 703 752
Lic No: 301712c
Unit 4/2 Apollo Street,
Warriewood NSW 2102