TREATED TIMBER BOLLARDS – FRENCHS FOREST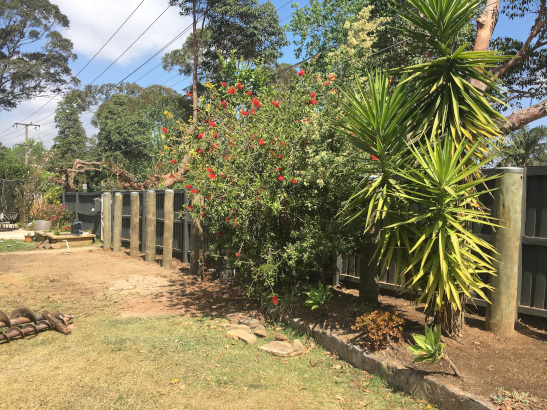 FRENCHS FOREST, NSW
Service: Install Treated Timber Bollards for safety at a family home.

Problem:
An interesting project. Our clients corner property was located at a busy intersection, where they had a horrible experience of a car crashing through their front fence and into their house. They wanted to place large timber poles in their garden to act as bollards for that extra safety security.
Solution:
Following the direction of our client, we installed 8 individual timber bollards. They were constructed of 4Kn treated timber poles that were placed 1.8m below the ground and approximately the same above.
This would certainly aid in preventing any future vehicles crashing through their front fence.
The result is a happy client who now feels their family is safe from any further unwanted guests.