TITAN POLE INSTALLATION AND REMOVAL OF OLD TIMBER POLE – TERREY HILLS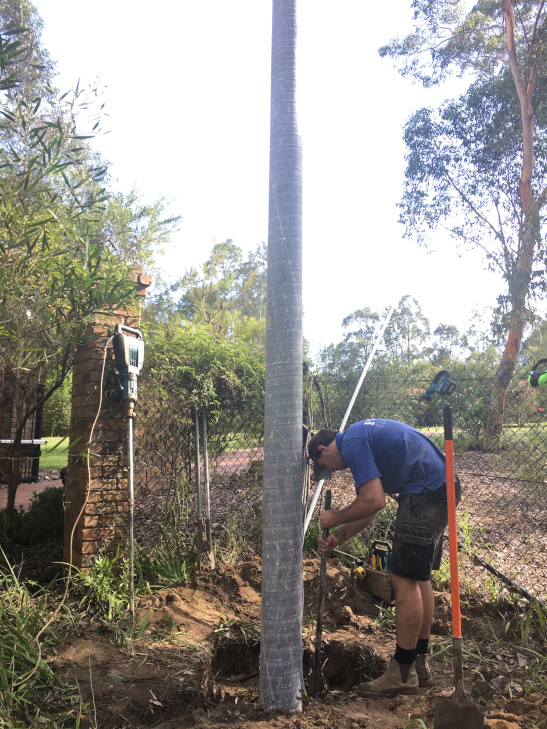 TERREY HILLS, NSW
Service: Replace old timber pole with Titan Composite private pole

Problem:
Being a bushfire prone area and our clients private pole looking a little worse for wear, we were contacted for a replacement.
Solution:
The Titan Pole is the perfect pole type for this property. Titan's are a composite pole that come with a lifetime warranty against fire, rot, termites and even rust!
Old timer pole out, new Titan pole in!!! With the electrical cables running inside the pole, it is a very pretty picture… project complete.