GALVANISED STEEL POLE INSTALL AND UNDERGROUND MAINS SUPPLY – MATRAVILLE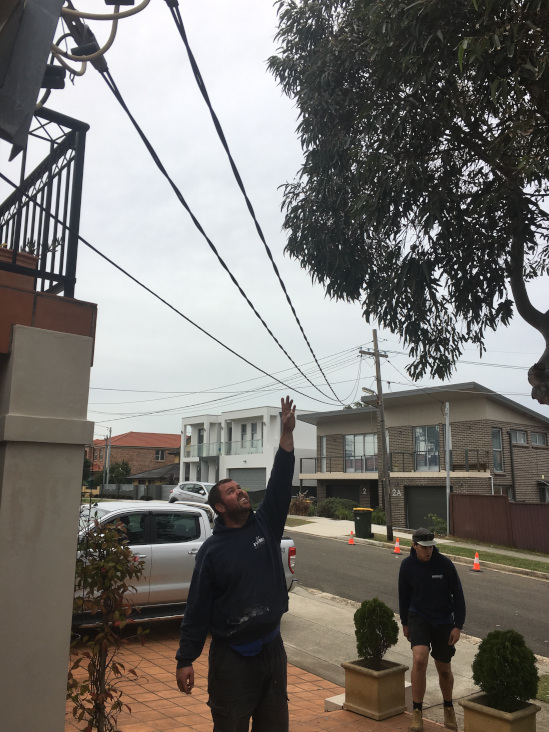 MATRAVILLE, NSW
Service: Replace Low hanging wires with pole and Underground mains supply.

Problem:
Our client taking proactive measures contacted us concerned about their low handing power supply. Indeed their aerial cables were hanging illegally low and were connected to an old bracket.
Solution:
First we disconnected the power to the house and began excavation for a galvanised steel private pole to be installed. The pole was set in concrete and a trench dug from here to the front corner of the house. New consumer cables were run from the top of the pole down to the trench which continued in heavy conduit. A hole was drilled into the house and the cable continued up into the swtichboard. New aerial cables were connected to the closest network pole across the road. All cables connected and tested.
Happy clients with no low hanging wires to now worry about and also is a much better look for the front of the house.